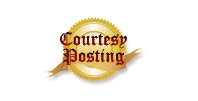 This job opportunity is being advertised on behalf of the following organization and is not a Manitoba government civil service position.
Child Development Worker
CDW Child Development Worker
Casual
Regional Social Services - Eastern, Community Service Delivery
Altona MB, Portage la Prairie MB, Pilot Mound MB, Morris MB, Morden MB, Winkler MB, Brunkild MB, Carman MB, La Salle MB
Advertisement Number:
4038
Salary(s):
CDW $23.15 - $27.51 per hour
Closing Date:
February 6, 2023
The Manitoba government recognizes the importance of building an exemplary public service reflective of the citizens it serves, where diverse abilities, backgrounds, cultures, identities, languages and perspectives drives a high standard of service and innovation. The Manitoba government supports equitable employment practices and promotes representation of designated groups (women, Indigenous people, persons with disabilities, visible minorities).
Employment Equity is a factor in selection for this competition. Consideration will be given to women, Indigenous people, visible minorities and persons with disabilities.
The above statement does not apply to this competition.

An eligibility list may be created for similar positions in Eastern Manitoba locations and will remain in effect for 12 months.
The Department of Families is looking for motivated individuals with a passion for helping others. We offer a supportive work environment, flexible hours, a competitive hourly wage, specific training, and the chance to enrich the lives of Manitobans. Travel throughout the region is required for this position.
Conditions of Employment:
Must be legally entitled to work in Canada
Must provide a satisfactory Criminal Records Check with Vulnerable Sector Search
Must provide a satisfactory Child Abuse Registry Check and Adult Abuse Registry Check
Must provide a satisfactory Prior Contact Check
Must have a valid driver's license, access to a vehicle and the ability to travel within a specified region of Manitoba
Must be able to work week days between 8:30am and 4:30pm
Essential:
Post secondary training or education in a related field such as Early Childhood Educator II (ECE II), counselling, human services, rehabilitation, health care, child development courses or behaviour management or an equivalent combination of education and related experience may be considered
Experience working with children with special needs and their families
Effective written communication skills
Knowledge of the stages of child development
Knowledge of the early inclusion and intervention best practices for children with disabilities
Knowledge of how disabilities can impact family functioning
Awareness and respect for cultural diversity
Strong interpersonal skills
Ability to work independently
Ability to work as part of a team
Ability to conduct an assessment
Desired:
Knowledge of available community resources
Experience in developing and implementing an early intervention program through the use of developmental curriculum based assessment tools and checklists
Reporting to the Resource Coordinator and receiving clinical direction from the Case Worker and/or Autism / Early Intervention Specialist (AEIS), the Child Development Worker (CDW) works with families of Children disABILITY Services (CdS) eligible pre-school children and children in care who have disabilities/special needs and in close liaison with a multi-disciplinary team which typically includes: Direct Support Providers, pre-school programs, other agencies and therapists. The CDW provides early intervention services from birth to kindergarten/school within the home and/or community setting; these are delivered through consultation and direct service. The CDW develops individual plans for each child through assessment, observation and parent/care provider reports with the assistance of the Case Worker. In addition, the CDW provides teaching, training and support within the early intervention field to families/care providers. Child Development Workers address five key areas: self-help, motor skills, socialization, communication and cognition.

A detailed position description is available upon request.
Advertisement # 4038
Service Centre 4
Human Resource Services
600-259 Portage Avenue
Winnipeg, MB, R3B 2A9
Phone: 204-945-7518
Fax: 204-945-0601
WHEN APPLYING TO THIS POSITION, PLEASE INDICATE THE ADVERTISEMENT NUMBER AND POSITION TITLE IN THE SUBJECT LINE AND/OR BODY OF YOUR EMAIL.
Applicants may request reasonable accommodation related to the materials or activities used throughout the selection process. When applying to this position, please indicate the advertisement number and position title in the subject line and/or body of your email. Your cover letter, resumé and/or application must clearly indicate how you meet the qualifications.
Please be advised that job competitions for represented positions may be grieved by internal represented applicants. Should a selection grievance be filed, information from the competition file will be provided to the grievor's representative. Personal information irrelevant to the grievance and other information protected under legislation will be redacted.
We thank all who apply and advise that only those selected for further consideration will be contacted.